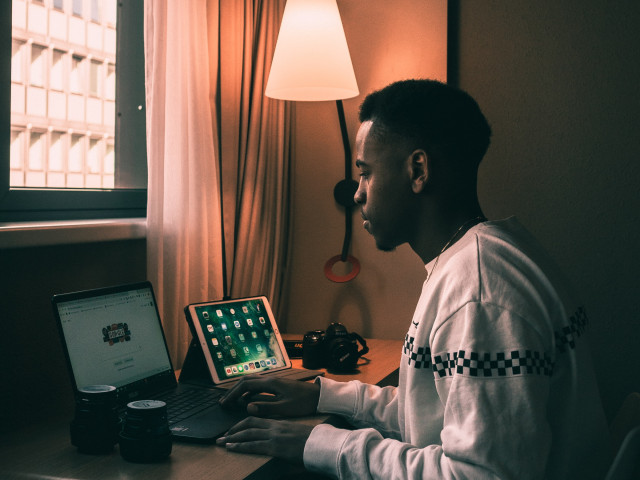 No matter, if you are not happy with your chat API provider or your chat API provider is shutting down, we understand finding a new chat API provider is a frustrating and stressful experience. Especially, if you want to find a chat API company that handles the technology and data with care. However, your search is over now because ChatKitty is here to help!
How can ChatKitty help right away?​
It's free until your go-live – We will work closely with your team to ensure the chat is implemented successfully before having you commit to a payment plan.
Migration support – Our team helps you to make sure the migration goes smoothly and handles your data with due diligence and extreme care.
Price matching – We know prices are different from company to company, but we will make sure you will pay similar to what you did before.
Ongoing technology support – Unlike our competitors, we offer ongoing technology review and support to ensure you always get the best support from us possible.
Amazing customer service – Many companies don't pay attention to their customer service experience, but we do. See our amazing customer service by joining our discord server.
What are ChatKitty's features?​
ChatKitty provides a wide range of products: text chat, UI library, and all modern chat features – and many more. We are not going to show off here, so you can find all our features in our comprehensive documentation.
Here are some of the popular features our customers are using
User side features: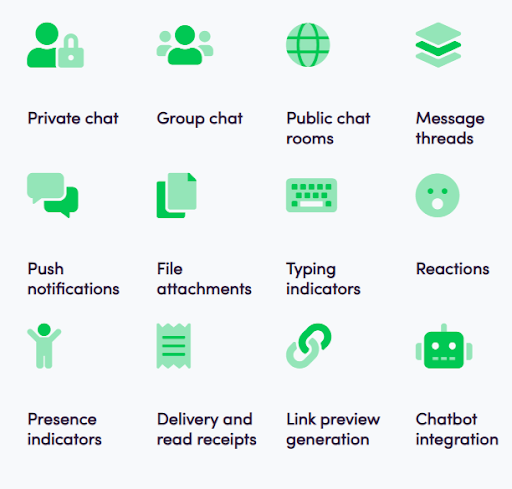 Admin side features:

Why you should try out ChatKitty​
There is no commitment to trying out ChatKitty. Our team will help you to build a demo without you committing to any payment plans. As you are trying out our chat API, you will experience the following six benefits from us right away:
Quick Turnaround: We provide extensive documentation, detailed tutorials, and functional code samples to ensure you have chat working in minutes.

Customizable: Our powerful webhooks and serverless functions provide modular design and allow you to use ChatKitty like LEGO blocks.

Plug and Play: Advanced messaging features like group chat, multimedia, auto-moderation, etc. are ready to deploy at your fingertip.

Scalability: ChatKitty is an auto-scalable solution powered by a highly optimized, elastic cloud infrastructure.

Encryption: We designed our chat API solutions with the toughest data regulation (such as GDPR and HIPAA) in mind.

Full concurrency: ChatKitty allows all your users to be online at the same time without limits unlike other chat API providers.
Want to talk to someone before starting?​
You can reach out to us anytime by sending us a message or start asking questions on our Discord Server. Our team is happy to help you get started.